Use this page to discuss design and content changes to the main page. For general wiki discussion, please visit the Community Portal or Forums
OMD!
I CAN'T WAIT FOR BOOK SIX TO COME OUT! I ALREADY ORDERED IT AN I AM SOOOOOOOOOOOOOOOOOOOOOOOOOOOOOOOOOOOOOOOO EXITED! I AM TOTALLY GOING TO MAKE A VIDEO OUT OF THESE AWESOME BOOKS! BTW I was emailed by Kathryn Lasky her self!!!!! She wished me a good summer!!!!!! I LOVE LASKY HER BOOKS ARE AWESOME!
P.S. Sorry if I was being a little ridiculous, if you want to pre-order the sixth book, go here: http://www.amazon.ca/Star-Wolf-Kathryn-Lasky/dp/0545279623/ref=sr_1_1?ie=UTF8&qid=1342136072&sr=8-1
Thanks, over and out ;) Edme-MacHeath (talk) 23:35, July 12, 2012 (UTC)
Spirit Wolf
I have made a discovery on amazon. They have shown a page linking to Book 5 of Wolves of the beyond. It will be realesed May 1, 2012. Here is the link if you would like to check it out
http://www.amazon.com/Wolves-Beyond-5-Kathryn-Lasky/dp/0545279615/ref=sr_1_1?ie=UTF8&qid=1323473100&sr=8-1
I can't WAIT
Please use your siggy, and the fifth book is called Spirit Wolf by the way.
Lachlana 04:53, December 10, 2011 (UTC)Lachlana
Wolves of the Beyond #4: Frost wolf
As you can see from the home page Kathryn Lasky is already writing the 4th journey of Faolan! This page is to talk about the upcoming installment to the series.Faolan of the Watch 19:28, June 21, 2011 (UTC)Faolan of the Watch
OMD!!!
Oh my dog, oh my dog oh, my dog!!!! I just can't wait for Frost Wolf. I'm gonna ask for it for Christmas. It looks awesome. btw, on Wikipedia, it says that there is a character called "Beria", a lone she-wolf Faolan befriends. Like, is she gonna be in this book? Will she appear in any book? SOMEONE HELP ME!!!!!!!!!!!!!!!!!!!!!!!!!!!!!!!!!!!!!!!!!!
Lachlana 22:40, August 21, 2011 (UTC)Lachlana
Dont give me spoilers im sorta busy with my life ok dont dont have alot of time to read
98.249.28.62 21:32, August 23, 2011 (UTC)Faolan of the Watch
I know, right!? Beria has not been in any book at all where do they get their info?!! I'm so bewilldered!(confused)
Caitbob Wilkinson 20:46, January 8, 2012 (UTC)Caitbob Wilkinson
????????????????????
Frost Wolf? I don't even know this thing, I just hit random wiki lol
Umm... random Wiki button presser, why did you post this? As you can see the wiki is called Wolves of the Beyond wiki. This is a wiki based on a book series by Kathryn Lasky, New York Times bestselling author of the Guardians of Ga'Hoole. Any other random Wiki button pressers please read the home page if you plan on reading anything here at all.
Caitbob Wilkinson 19:36 December 11, 2011 (UTC) Caitbob Wilkinson
Spoilers???!!
Ok, um, listen Wikia Contributer, make your own section instead of going in mine and what spoilers???!! I didn't put any spoilers execept on the pages/artices where they belong because it's a wiki, and I can tell your a stupid, stubborn, bratty and spoiled person so, like, yeah. Get out of here if your gonna be like that. >:(
But if your Faolan of the Watch, just not logged in, I apoliges, even though I wouldn't have said it if you were logged in, so sorry if that was you. And that wouldn't be you cause I known what your like by the way you write on this wiki.

Lachlana 22:07, August 23, 2011 (UTC)Lachlan
Anyone else think...
it would be cool to see a fanon.wikia page go up for this series? Also, can't wait till Frostwolf comes out, though i still need to read Watch Wolf >.<
Fyrus797 21:32, October 6, 2011 (UTC)
Totally. My parents just might not let me have a Wiki of my own. It would also be really helpfull if there was a Question and Answers Wiki for the series (and yes, there are Q&A Wiki sites).
Lachlana 04:53, December 10, 2011 (UTC)Lachlana
The Aftermath...
Once the sixth book Star Wolf is released, and the wiki is filled, what then? I probably guess that some of the users will retire while others stay to work on the wiki. I'll probably one of those who will retire. I don't know... Maybe by this time next year, there will be new users, admins, (or potential threats) in the wiki, along with some new pages, articles, and more info about the series like a possible film or another spin-off series... Once I'm retired, all I can say is "the next time you see me, it'll probably be my penname G. C. Vicaldo on a published (hardcover/paperback) book" (possibly)...
Pychokinesis~Silver... (talk) 12:25, October 12, 2012 (UTC)
P.S: You may also list some possible admins or users as candidates for retirement...if you want
Just Read On...
GREAT NEWS!
I SERIOUSLY HEARD THAT  KATHERN LASKY MIGHT BE MAKING A WOLVES OF THE BEYOND SERIES! WOOOOOOOOOOOOOOOOOOOOOOOOOOOOOOOOOOOOOOOOOOOOOOOOOOOOOOOOOOOOOOOOO
OOOOOOOOOOOOOOOOOOOOOOOOOOOOOOOOOOOOOOOOOOOOOOOOOOOOOOOOOOOOOOOOOO
OOOOOOOOOOOOOOOOOOOOOOOOOOOOOOOOOOOOOOOOOOOOOOOOOOOOOOOOOOOOOOOOOT
99.51.71.154 06:33, December 30, 2012 (UTC)BEST NEWS WOOOOT
The end draws near? Or the blue draws near?
I feel sad about the wolves series ending but knowing Lasky i know that she somehow is going ot make a new series about a new set of animals like how it went from owls to woles so hopefull i can't wait for that. 67.181.54.128 23:38, February 2, 2013 (UTC)
Kathryn Laskey isn't going to make another book of wolves of the Byond people. Maybe a movie, but when they made guardians of ga'hoole it was all mest up so they can't make another one!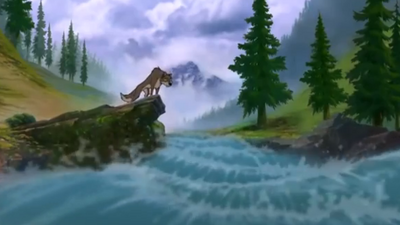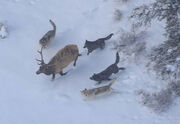 My Favorite Series
This Is My Favorite Book Series EVERRRR!!!!! This series encourged me to write about wolves since i love them!!! My favorite part of this series are its characters. My favorites are Foalan and Edme!LightningFang (talk) 01:11, October 24, 2013 (UTC)
all the names I added are true. please do not delete them.
Clay Martinez
I'm not sure if everyone knows this but on Facebook there's a group called the Wolves of the Beyond Fan Club. Anyone who has a Facebook account and is not a member of that group might want to join it. And by the way, I'm one of the administrators
Clay A. Martinez (talk) 22:27, January 27, 2016 (UTC)
Featured Article on the main page
The featured article on the main page needs to be changed, I'm getting tired of seeing the story of Caila and I'm sure others are too.
Clay A. Martinez (talk) 05:58, February 7, 2016 (UTC)
Wolves of the Beyond Wiki
I guess since Star Wolf came out and this site was updated with the information from Star Wolf, the people on here started to find the site a little boring and stopped getting on.
Clay A. Martinez (talk) 07:03, February 8, 2016 (UTC)
Hello! I'm new 2 this wiki and am on Watch Wolf. --Featherstar27❀ 23:45, August 31, 2016 (UTC) 14:16, March 22, 2017 (UTC)
Ad blocker interference detected!
Wikia is a free-to-use site that makes money from advertising. We have a modified experience for viewers using ad blockers

Wikia is not accessible if you've made further modifications. Remove the custom ad blocker rule(s) and the page will load as expected.