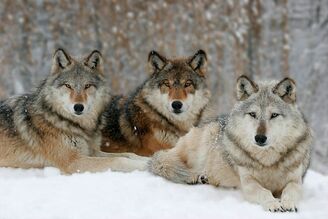 The MacAngus clan
was one of the wolf clans of
the Beyond
, and were located in the middle of the area.  
They were the first clan to spot Faolan's splayed pawprint. They had originally believed he had the foaming-mouth disease.
Location
The MacAngus clan was located in the very center of the Beyond. The clan's territory lies near the river that splits the Beyond in half, and it is the closest clan to the slough and the Sark's camp, as well as the MacNabs.
They were next to the
Crooked Back Ridge
and
Ring of Sacred Volcanoes
.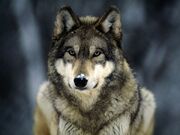 The clan was southwest to the MacHeath Clan, the MacDuncan Clan, and the MacNamara Clan. The MacAngus clan is southeast to the MacDonegal Clan, northwest to the MacDuff Clan, and the MacNab Clan.
Packs
The only known packs of the MacAngus clan are the Carreg Gaer, the Pack of the Western Scree, and the Stone Pack.
Members
Chieftains
Known Members
Ex-members
Deceased Members
Aislinn
Brietta
Corporal Laird
Trivia